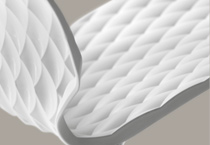 Design Matters (Furniture Hire) Ltd is the specialist Furniture Hire Company supplying Hire Furniture you can trust. Design Matters (Furniture Hire) Ltd, has 20 years of experience and has gained an outstanding reputation in the Furniture Hire industry Design Matters (Furniture Hire) Ltd offers a distinctive range of prestigious, high quality furniture, to enhance your Events and Exhibition Stands, our furniture is exciting, design led, and of outstanding quality, consistently well presented and competitively priced. Design Matters (Furniture hire) Ltd supplies Hire Furniture for all Event Hire including Conferences, Exhibitions, Film Sets, Television Productions, Premiere Parties and other Special Functions.
Our team of friendly and experienced staff will enjoy looking after you. We will take an interest in your project and guarantee you a personal service at all times. With every enquiry, large or small, you can be guaranteed of receiving our same high standard of care and attention. At Design Matters (Furniture Hire) Ltd. we strive hard to make sure that our Hire Furniture is consistently presented to the highest of standards enabling our clients to enjoy peace of mind with every order.
Design Matters (Furniture Hire) Ltd delivers Hire Furniture to any address in the UK and to all the major Exhibition Venues including, London Earls Court, Olympia, ExCel, NEC, ICCand GMEX.
View Our Furniture Range
Chairs
|
Stools
|
Tables
|
Lounge
|
Accessories